Discussion Starter
·
#1
·
I did some thermal testing on a new idea I've been working on, and I am amazed (though I shouldn't be) at how little the front brakes cooled between instances of braking. Using a cheap thermometer with dual inputs and a pair of thermocouples, I placed the probes between the brake disc and dust shield (at the top, where there's a little hole in the dust shield where I was able to wire-tie the probe end), with an experimental vent on the left, and stock setup on the right. The brakes are totally stock, and just under 2,000 miles old.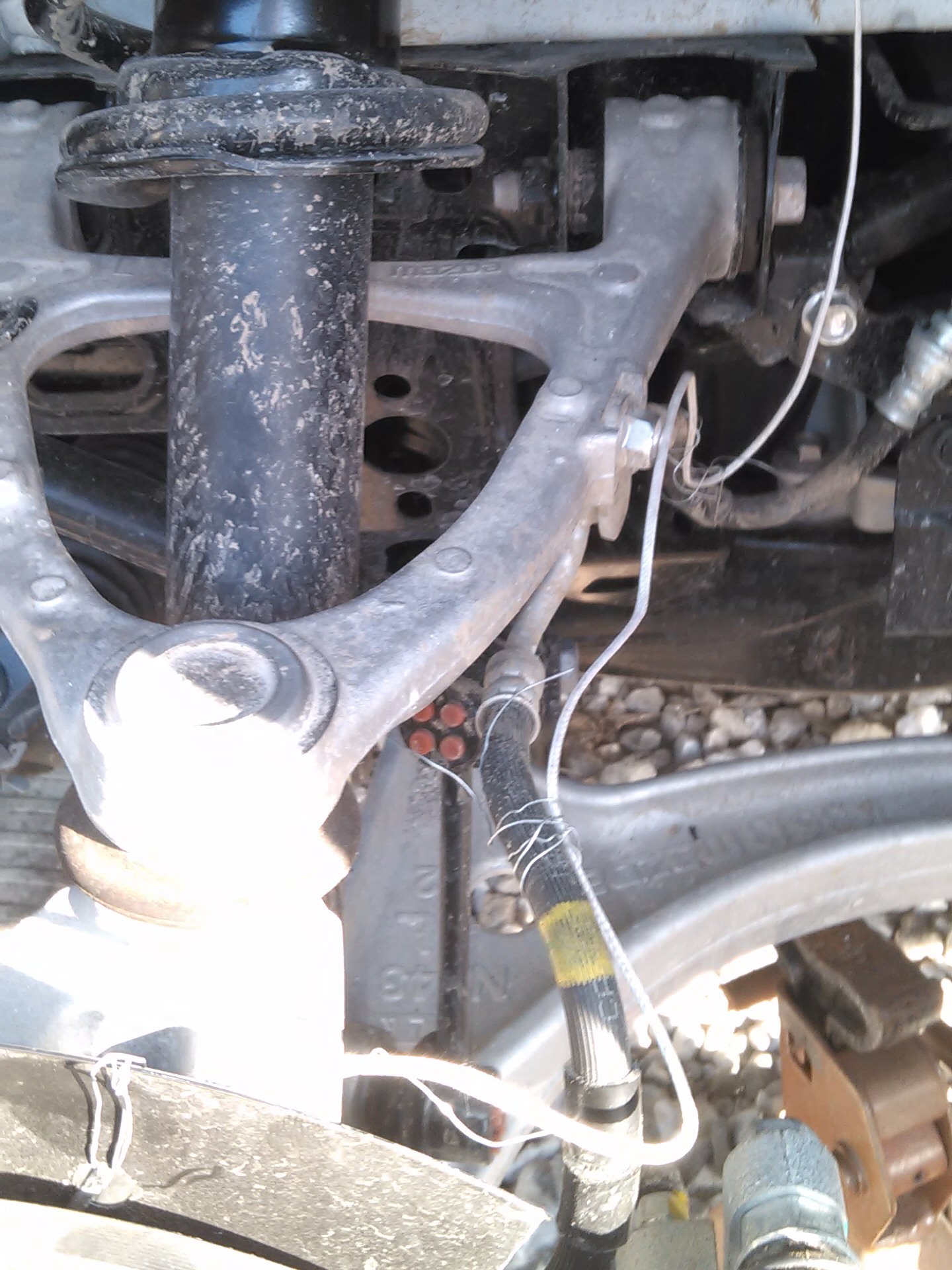 I had my son behind the wheel, and me with the thermometer, doing some datalogging and shooting some (very poor) cell phone video. Even with just a quick 60 - 30 firm brake, then back up to 60, the non-vented side just got hot and stayed there for a while, in addition to getting hotter than the vented side. In an autocross, this would be totally unacceptable. It makes sense, though, why the brakes get so hot so quick and don't cool off. I've noticed brakes are getting bigger and bigger from the factory. It's not just weight, it's aerodynamics! Those aero shields they put all up underneath just don't allow NEW air to get into the wheel wells! The only air that can get in is probably coming from what gaps there are in the splash shield and engine bay, which means the air has already been pre-heated by the engine.
A sleek underbelly may make for good highway MPG, but it's got to be really hard on the brakes of any car with extensive underside treatments like that.