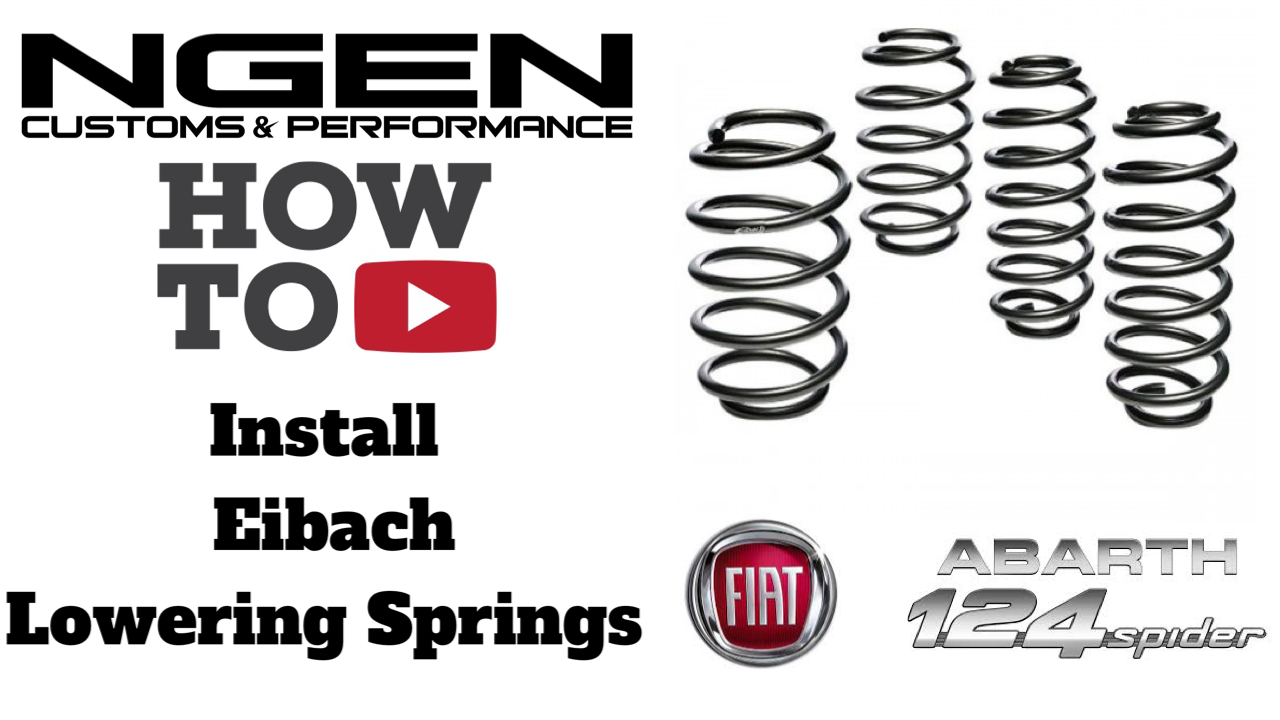 Eibach Pro-Kit Lowering Springs Install - HOW TO!
In this video, we show you how to install Eibach Lowering Springs on a Fiat 124 Spider Abarth. This applies to all 2017+ Fiat 124 Spider models including Classica, Lusso and Abarth.
Tools Needed:
3/8" Socket Wrench
10mm Socket
14mm Socket
17mm Socket
21mm Socket
Socket Extension
14mm Wrench
(2) 17mm Wrench
22mm Wrench
Spring Compressor Tool
Flathead Screwdriver
5mm Allen Key Socket
Electric Impact
Heavy Duty Electric Impact
If you LIKE the video, please give it a THUMBS UP!
Make sure to SUBSCRIBE and hit the NOTIFICATION BELL so you never miss a video!
To purchase Eibach Lowering Springs for your Fiat 124 Spider, click here:
EIbach Pro-Kit Lowering Springs
For all of your Fiat, Abarth & Dodge Dart performance parts, please visit out website at:
NGEN Customs & Performance
Support the brand by purchasing some of our merchandise! We offer hats, hoodies and t-shirts:
NGEN Apparel!!
Instagram:
@ngencustomsandperformance
Facebook:
/ngencustoms
Questions:
E-mail:
[email protected]
Call/Text: 832-948-9409